The KEEN Hackathon started
On 05.03.2021 the KEEN platform invited to the Kick-Off event of the KEEN Hackathon, which is part of the ACHEMA Innovation Challenge. 128 participants from all over the world joined the event. In addition to student teams, teams from industry will tackle the challenges.
Nadja Möller and Alexander Möller from DECHEMA e.V. welcomed the participants and explained the procedure of the hackathon. An overview about the KEEN project was given by Norbert Kockmann, professor at TU Dortmund University. After an introduction about ABB AG, Benjamin Klöpper presented the task "AI-based automation of industrial data pre-processing". In addition to prize money, the winners get the opportunity to further collaborate with ABB. The second challenge was presented by Laura Neuendorf from TU Dortmund University (Laboratory of Equipment Design). She formulated a task regarding the detection of operating states in extraction columns by using AI image recognition methods. For the development of the AI solution, image data are provided. The prize of the second challenge is sponsored by d-fine GmbH, that also participated in the elaboration of the challenge.
Finally, the participants asked their questions in a virtual networking round and individuals could form their teams. The registration for the hackathon is open until 04.05.2021. It is worth registering early, as the workshop with mentors takes place in mid-April.
Register here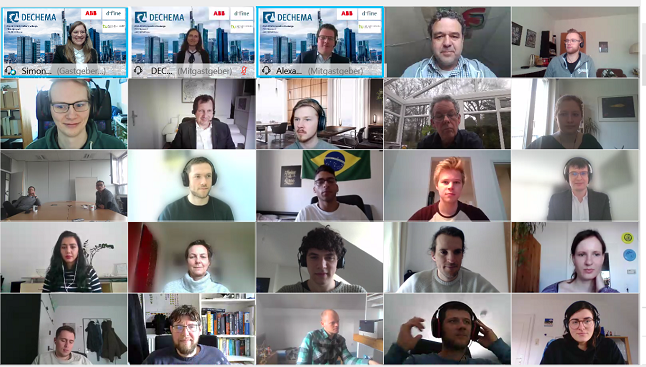 DECHEMA e.V.